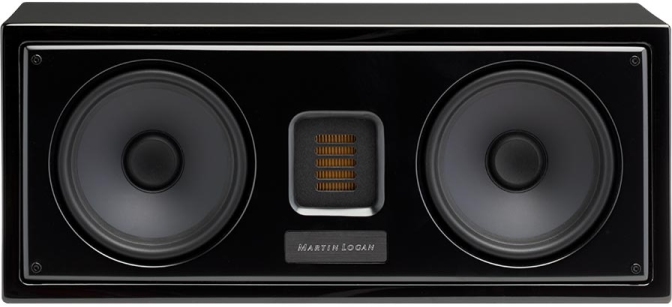 The Martin Logan Motion 30i speaker is a powerful and versatile device that is sure to leave its user astounded with its performance. This speaker sets itself apart from the competition with its fantastic sound quality and sleek modern design. In this review we will explore the features and capabilities of the Motion 30i speaker and how it compares to other models in its price range.
Firstly the design of this speaker is nothing short of impressive. The Motion 30i features a glossy black finish that adds a touch of elegance to the room it is placed in. The unit is just over 15 inches wide and 8 inches tall making it suitable for small to medium-sized spaces. The speaker features angled edges which not only adds to the aesthetic appeal but also helps to improve the directionality of the sound. Overall, the Motion 30i has a modern minimalistic design that is both aesthetically pleasing and functional.
Specifications and Dimensions
| | |
| --- | --- |
| Impedance: | 4 ohms |
| Sensitivity: | 91db |
| Frequency Response: | 65-25,000 Hz |
| Weight: | 18 lbs |
| Dimensions: | 6-1/2″W x 6-15/16″H x 10-1/2″D |
| Warranty: | 5 Years |
When it comes to sound quality the Martin Logan Motion 30i speaker exceeds it expectations! The speaker has two 5.5-inch aluminum cone woofers and a 1.25-inch x 2.4-inch Folded Motion™ tweeter that is designed specifically to create a wide soundstage with excellent clarity. The highs are crisp and clear while the midrange and bass frequencies are punchy and well-balanced. The unit also has a frequency response of 65Hz to 25kHz which means that it can produce a full range of sound that is well rounded overall.
While the Motion 30i is already an excellent standalone speaker it can also integrate seamlessly into any home theater system. The speaker has bi-wireable binding posts that allow for a custom configuration providing users with a more personalized listening experience. In addition, the Motion 30i has a sensitivity level of 89dB, which means that it does not require a lot of power to produce great sound quality.
One of the only potential downsides to the Motion 30i is its price point. At around $599 it is not the most affordable option on the market. However, the speaker's high-quality design, sound performance and versatile functionality make it well worth the investment. Furthermore, its long-lasting build and warranty ensure that its users will be enjoying fantastic audio for years to come.
Martin Logan Motion Serious Overview
Conclusion
The Martin Logan Motion 30i speaker is an excellent product that delivers superb sound quality and a modern aesthetic design. It is versatile, easy to use and can enhance any Home Theater Setup. While it may be an investment it is one that audio enthusiasts will find is well worth it. So If you are looking for a high-quality speaker that produces exceptional audio the Martin Logan Motion 30i should definitely be at the top of your list.
Quality-Excellent
The Martin Logan Motion 30i center channel speaker has received positive reviews for its exceptional sound quality and elegant design. It delivers clear and natural sound with an impressive level of detail and accuracy, making it a great choice for music and home theater enthusiasts. Its compact and stylish design makes it easy to fit into a variety of home decor styles. Some reviewers have noted that the speaker may benefit from a subwoofer for a fuller bass response but overall the Martin Logan Motion 30i is highly recommended for those looking for a high-end center channel speaker.
Add your review